CRE (Compact Real Estate) Connector
CRE connector is Luxshare's own interface, paddleless design, the cable is directly soldered on the connector, and the loss is better. Compared with the connector of the same type, the height of this CRE is the lowest, only 8.35mm. In addition, the design has a four-point locking structure, so that the contact reliability is better.
CRE Connectors are designed for data center, networking and telecommunications markets that use PCIe Gen5, 56G PAM4 and can be upgrade to PCIe Gen6 and 112G PAM4 in future. The solution can support cable to board, which include chip to chip and chip to external IO.
---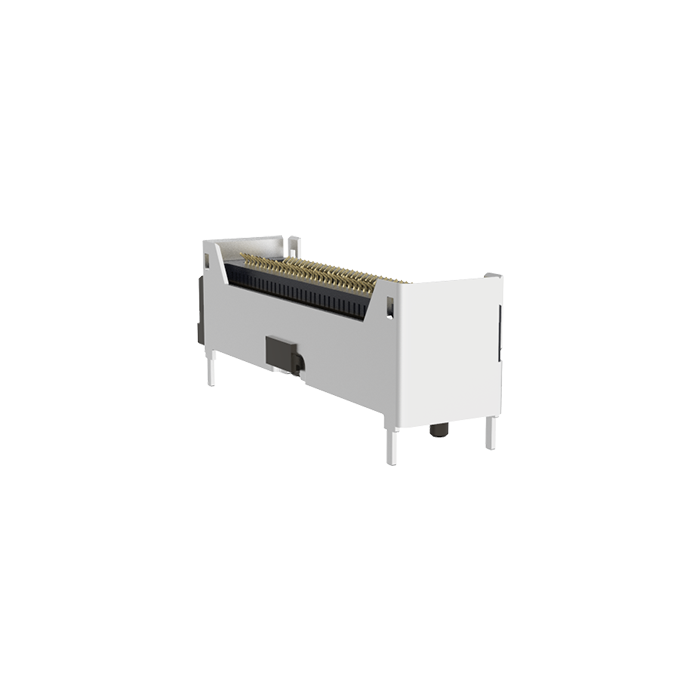 FEATURES & BENEFITS
Support PCIe 5.0, PCIe6.0
Paddleless
Impedance: 85ohm
Ultra-low male and female inter matching high and low 8.35mm, Lower than same type industry connectors
Support 30AWG-34AWG raw cable
Highly reliable strap pulling design (four-point locking)
了解更多
---