Intrepid BP Connector
LUXTECH OWN INTERFACE 112Gb/s BACKPLANE INTERCONNECT TECHNOLOGY.
Intrepid® revolutionary architecture sets the benchmark for signal integrity performance in backplane interconnects. Exhibiting smooth linear transmission beyond 40GHz, the lowest crosstalk and IL in the market which support today's and future's data rates. Intrepid® is design for provides a flexible and scalable platform through use of a simplified connector construction,which can support traditional backplanes, cable backplanes, orthogonal configurations for telecom & Datacom platform.
---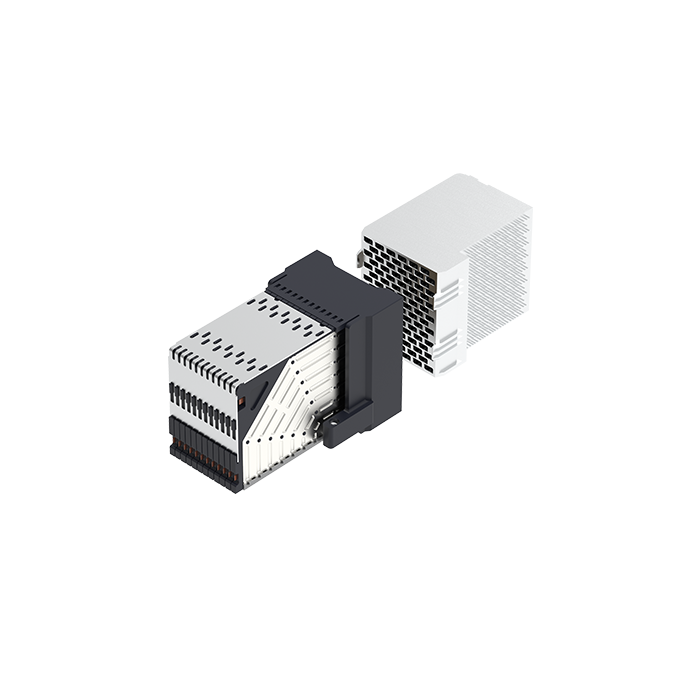 FEATURES & BENEFITS
Data rate up to 112G PAM4 support today's and future's data rates
Impedance 92ohm
Fully shielded structure design for better SI performance
Stronger structural design prevents bent pin risk
Unique sinking design provides better heat dissipation design
High density design 2.0mm column pitch and 4.0mm Pair pitch
Impedance control over 1.5mm connector de-mating
了解更多
---